One of my favorite ways to celebrate is to go out and get chick fil a fries with chick fil a sauce and quad espressos from Starbucks.
HOW TO MAKE CHICK FIL A SAUCE
Add mayo, mustard, bbq sauce, and honey to a small bowl.
Mix the four ingredients well to combine.
I have found that using a whisk results in the perfect creaminess and lets the mayo combine completely into the sauce.
Sometimes a spoon won't be able to mix it quite as well.
Serve with your favorites!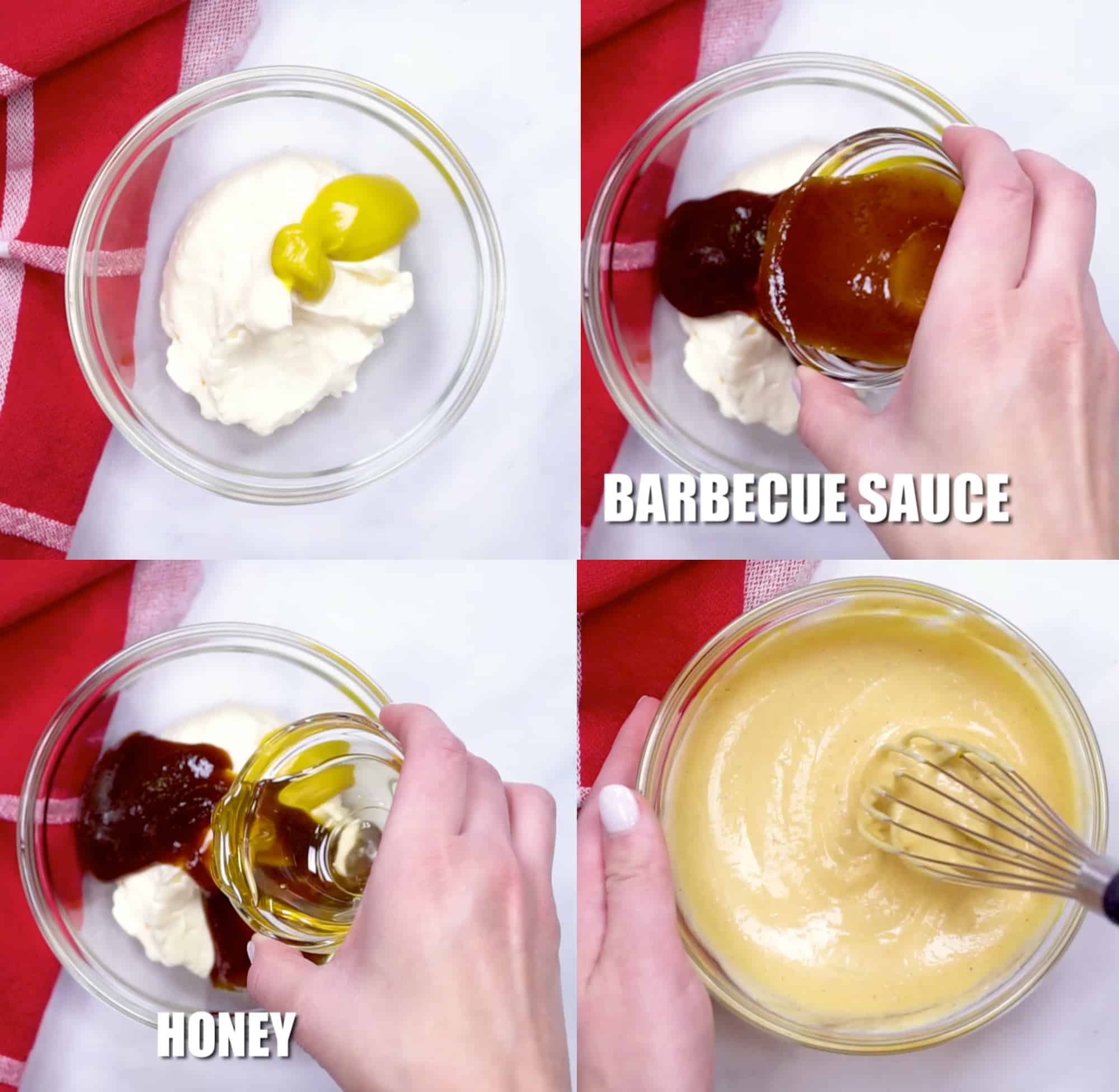 It's really that easy.
No fancy ingredients.
Probably all stuff that you already have on hand!
Now we don't have to walk in to Chick Fil-A stealing handfuls of their sauces! Delicious! – Kali
WHAT KIND OF MUSTARD DO YOU USE FOR CHICK FIL A SAUCE?
For this recipe, you want regular yellow mustard.
Do not use dijon or other spicy mustards as the flavor will not be the same.
Just plain old simple yellow mustard.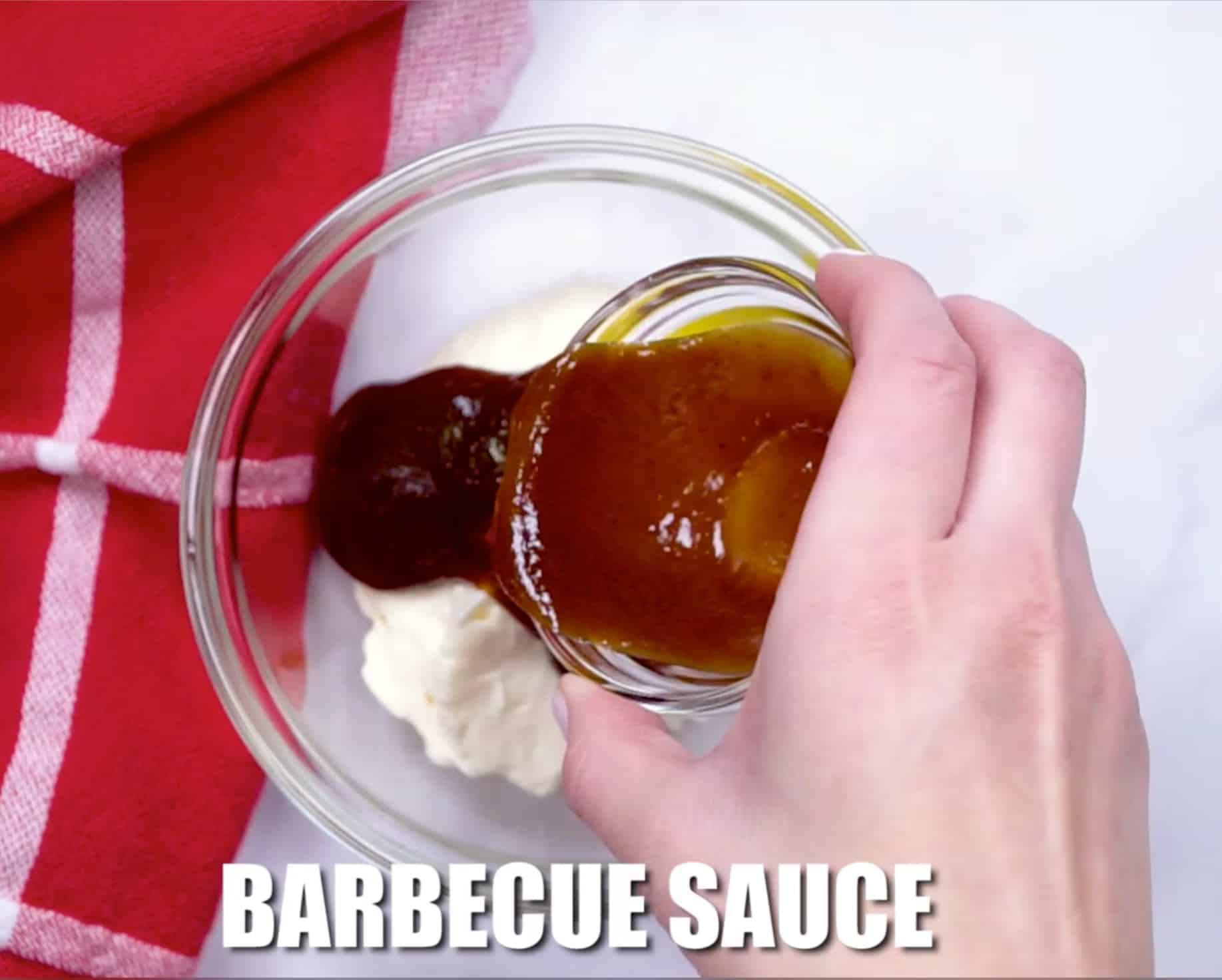 WHAT KIND OF BARBECUE SAUCE DO YOU USE?
Use your favorite regular barbecue sauce brand.
I do not recommend using honey bbq or other sweeter sauces as the chick fil a sauce may taste too sweet.
The honey already adds the sweetness that we need without being too much.
WHAT KIND OF MAYO DO YOU USE?
Any regular mayo will work.
Again, we want the basic mayo here, not spicy mayo, or any other "different" types of mayo.
Just classic white mayonnaise.
I'm a vegetarian, so we had ours with store bought vegetarian chicken nuggets and a bag of waffle fries.
Whatever your style, this sauce is perfect for enjoying Chick fil a from the comfort of your kitchen!
This recipe makes enough to serve two people, or one if you REALLY love your CFA sauce.
CHICK FIL A SAUCE RECIPE
INGREDIENTS
1/4 cup mayo
1 teaspoon mustard
1 tablespoon barbecue sauce
1 tablespoon honey
INSTRUCTIONS
Add all ingredients to a bowl and stir or whisk well to combine
Serve with waffle fries or your favorite nuggets!
NUTRITION INFORMATION:
YIELD:
2
SERVING SIZE
Amount Per Serving:
CALORIES:

235
TOTAL FAT:

21g
SATURATED FAT:

3g
TRANS FAT:

0g
UNSATURATED FAT:

17g
CHOLESTEROL:

12mg
SODIUM:

292mg
CARBOHYDRATES:

13g
FIBER:

0g
SUGAR:

12g
PROTEIN:

0g